Cosmetic Ingredients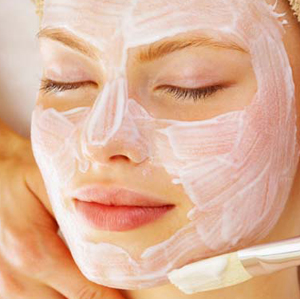 Years of experience in beekeeping industry give us in time the advantages of being aware of the natural beneficial effects of bee products in cosmetics.
To meet the needs of our consumers for natural bee products, the company created toghther with Mrs. Anisoara Dusa – chemical engineer specialized in research and testing of new cosmetics recipes, a new  brand "Apidava COSMETIC LINE" – thus offering high quality beauty products.
Our main Active Ingredients used are high quality bee products, vegetable oils, plant extracts, clay, vitamins, antioxidants, essential oils.
Honey – found application in cosmetic treatment. It enriches the skin with
biologically active substances – increases the tension of the skin, making
it soft and smooth. Increase blood flow in the skin tissue, which acquires
the flexibility of the skin, smoothing wrinkles. Honey has a antiseptic and
cleansing – healing, removes dander, cleans pores.
Royal jelly – contains micro- and macro-elements, including: potassium,
sodium, calcium, phosphorus, magnesium, iron, zinc, and sulfur. It is a
repository of vitamins B and A, E and K. It also contains pantothenic acid,
enzymes, co-enzymes, biotin and the nucleic acid. Removes free radicals and
acts bacteriostatic. Restores vitality and slows the skin aging.
Propolis – has powerful antioxidant properties and its effects antibacterioene recommend the use of prevention of excess sebum, pimples and wound healing. It has a high content of flavonoids, antioxidants, vitamins B, E, C, and provitamin A.
Shea Butter – contains fatty substances, vitamins E and
F., grease and moisturizing skin, leaving it smooth and soft. Normalizes
epidermal keratinisation process, reduces itching, is used in allergies,
psoriasis and dermatozie.
Almond oil – clean, odorless, with a high content of fatty acids. Smoothes,
oils, retains water in the skin and facilitates the absorption of moisture from
the environment, promoting regeneration of the lipid balance.
Jojoba oil – erfectly absorbed through the skin and strengthens
intercellular cement layer, which in turn prevents the skin from drying out.
Prevents stretch marks (eg. during pregnancy).
Beeswax is used as an ingredient i.a.: creams, ointments and soaps, lotions,
lip sticks. It comes in the form of flakes, natural or bleached. Added to creams
and lotions makes it easier to distribute and leave a protective filter on the skin.
Glycerine – used in cosmetics for years due to its brilliant moisturizing
properties. Naturally protects the skin, penetrating the intercellular space,
where it links necessary to maintain proper hydration of water. This
facilitates the absorption of active ingredients through the skin without
damaging the lipid barrier and contribute even to regeneration of the lipid.