25.01.2015
Soap with honey and pollen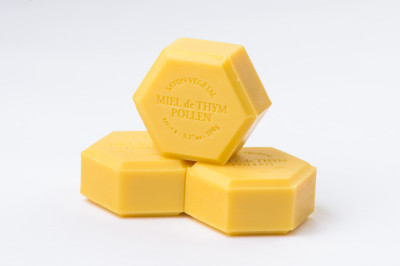 Ambalaj: 100 g
Detalii:
100 g
Vegetal soap with honey and pollen.
Due to its vitamins, amino acids and other active substances, the pollen helps to moisturize, regenerate and tone up the skin. Rejuvenate your skin, giving shine and elasticity.
Pollen is very rich especially in B vitamins (B1, B2, B3, B6, B12), antioxidants, including beta carotene, vitamin C and vitamin E, folic acid, provitamin A. The most important minerals (but not only) which are found in the composition of the pollen are: calcium, phosphorus, potassium, iron, iodine. Pollen is composed of carbohydrates, proteins, vitamins and minerals, fatty acids and other nutrients.